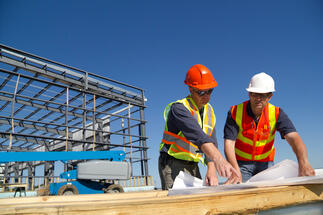 The country's construction sector had an advance of 5.8%, according to EU's statistical office Eurostat.
At the European Union level, the construction work declined by 0.1% in December compared to the previous month whereas in the Eurozone, the constructions dropped by 0.6%.
Slovenia recorded the biggest drop, namely -12.5%, followed by France, with -1.6% and Holland, with -0.9%.
Romania also ranks among the member states with the highest annual growth in construction work in December 2015, with 13.9%. It was surpassed by Slovakia (24.9%) and Sweden (15.2%). (source: Romania-insider.com)