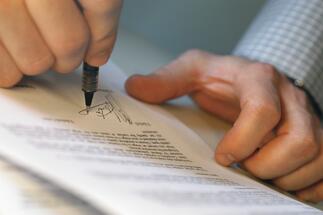 Overall, the number of insolvencies decreased over the course of 2015 in 9 out of 13 countries. In the region, Lithuania and Ukraine recorded a double-digit deterioration. Out of the two, Ukraine posted the highest increase in the number of insolvencies, of +20.8 percent against the background of a year of recession caused by the conflict with neighboring Russia.
CEE economies recorded a growth trend in 2015, spurred by an improved and favorable economic environment. The average rate of GDP growth increased from +2.6 percent in 2014, to +3.3 percent in 2015. Exports started to pick up after the Eurozone, the biggest trade destination for CEE countries, started showing signs of recovery. Private consumption was boosted by a mix of factors such as rising wages, falls in unemployment rates, low inflation, depressed commodity prices and historically low levels of interest rates, acting as a key growth factor.
In addition, the CEE economies' growth was heavily influenced by EU co-financed investments, whose pace accelerated last year, as 2015 was the final year of access to EU financing budgeted for the years 2007-2013.
For most countries, the number of insolvencies has not yet returned to the pre-crisis levels of 2008. In Romania, company insolvencies are still below pre-crisis levels.
Coface forecasts that company insolvencies will drop by -5.3% in 2016, as businesses will continue to take advantage of supportive conditions, which include improvements in the labour market and growing confidence that will reinforce the role of household consumption as the main growth driver for CEE economies. According to Coface, EU co-financed investments will not have as big a contribution to growth as they had in 2015, as they suffered a slow start. This will hamper progress in sectors such as constructions and other connected industries. (source: business-review.eu)