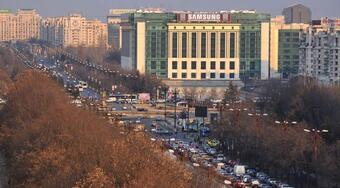 A piece of land downtown Bucharest, opposite the Bucharest Court, could host the new justice HQ, according to Minister of Development Liviu Dragnea, cited by local Wall-street.ro.
The plot could, however, also host a venue hall including a philharmonic, or office buildings.
The Justice HQ would host legal institutions such as the Superior Council of Magistracy or two District Courts.
The land has been laying derelict for years, waiting to become the Esplanada, a forever delayed public – private investment project with a company named TriGranit.
The new project, due for completion in five years starting 2015, would be funded from the Development Ministry's budget. (source: romaniainsider.com)