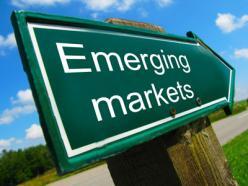 According to International Financial Corporation, member of World Bank Group, emerging market is 'the market which grows in dimension and variety, in contrast to a relatively small market, inactive and which has little sign of change'.
There are several indicators in favour of getting this statute, of emerging market, to happen before 2016:
In May, the rating company Standard&Poor's improved the country rating of Romania.' We think that Romania will keep its growth rhythm, around 3% between 2014 – 2017' the S&P analysts say.
Romania has a budgetary deficit under the EU standard of 3%
Romania has one of the most reduced debt degrees in the EU – approximately 40%
Dragos Neacsu, member of the Association of the Funds Administrators (AAF) association which reunites 28 members, with total assets of 5.5 billion euro, stated at the round table Challenging Crossroads, of 13 June that the Romanian economy needs 'public policies with immediate effects'. ' This is the moment to act' was the message of the AAF chairman for the representatives of the business environment and the political decision-makers present at the round table organised by AAF.
'Together with private pensions, we represent over 10% of the public debts of Romania. Not by chance, the share owned by the local companies in stock exchange capitalisation in Romania is about the same significant threshold, of 10% with a clear tendency of growth in the years to come. We will be one of the sustainable financial pillars, on medium and long term, of real economy and public policies obtained by allocations from the state budget' Dragos Neacsu said.
The round table Challenging Crossroads is the first initiative of AAF to start a dialogue between the top representatives of the business environment in Romania and the political decision-makers. The strategic directions for action of AAF are the institutional construction of modern European Romania and the Romanians' financial education.
The assets managed by the AAF members and the pensions funds administered privately have over 9.2 billion euro, plus the over 3 billion euro of the Proprietatea Fund. The cumulated value of those investments is 10% of the GDP of Romania.
At the first session of the Romanian Roundtable Challenging Crossroads were presented: Misu Negritoiu - chairman ASF, Stefan Nanu – general manager of State Treasury Ludwik Sobolewski - CEO BVB, Mihai Marcu – Board chairman Medlife, Mihai Ionescu – head of Bucharest office Deutsche Bank in Romania, Horia Braun-Erdei – general manager and investment manager ING Investment Management Romania, Radu Craciun – head economist BCR. The market of pension funds administered privately, the only financial segment who recorded growth during the crisis period, was represented by Crinu Andanut, CEO Allianz-Tiriac Pensii Private and vicechairman of Asociatia pentru Pensii Administrate Privat ofRomania.
AAF had the initiative to place on the public agenda the statute of emerging market for Romania starting from the main priorities: active participation to the creation and implementation of public policies with immediate and sustainable effects in the Romanian economy and the contribution to the creation of domestic entrepreneurial culture. (source: actmedia.eu)