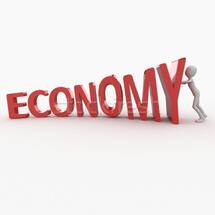 "Macro-economically speaking, Romania stays very well. Romania meets 10 out 11 EU criteria of convergence. What is left – the international net investments – a criterion which otherwise no country meets. We are very well positioned in Central Europe, better than Lithuania or even better than Sweden," he said.
According to Lazea, a matter which needs to be solved is the way the companies have access to the bank credits.
"I agree that we, the banks, should do more to crediting companies, yet the problem is that the Romanian companies are under-capitalized", Lazea furthered on.
He explained that the Romanian companies have huge debts in comparison with their own capital.  "It's a crucial matter which is to be solved. The banks have substantially raised their capital, the same should do the companies", the BNR ended. (sursa: nineoclock.ro)