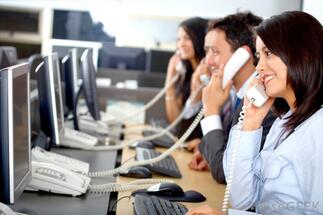 "The perception about Romania among outsourcing companies has changed considerably in the past years, and our country has shown that it is a successful destination, both in terms of human resources quality and cost with employees and office spaces. The industry itself has evolved considerably from a cost-based approach to one that takes into account quality in particular. These were some of the conclusions of the Deloitte Shared Services Conference, which I attended recently in Lisbon, with over 1,080 delegates from over 700 companies", said Ramona Marusac, associate director office Agency at Colliers International.
"Switching from an interesting destination, worthy of being explored, to a successful destination represents an important step for the real estate market and we expect the effects to be felt increasingly in secondary and even tertiary cities in the country", added Marusac.
In the major secondary cities in Romania, such as Timisoara, Cluj-Napoca, Iasi and Brasov, more office projects are being developed, with an area of approximately 200,000 sqm of offices, which will be delivered on the market in the next 18-24 months. Also, the companies' attention begins to turn to other cities with universities, such as Craiova, Oradea, Targu Mures, Bacau and Galati.
Regarding the transactions with office spaces, the outsourcing segment remains at the top this year as well, with approximately 45,000 sqm net demand out of a total demand of 175,000 sqm in Bucharest.
"The IT outsourcing segment remains the most dynamic one, but at the same time the level of complexity of the services offered is increasing, therefore there is more and more demand for Research & Development centers," said also Marusac.
Colliers International Group activates in commercial real estate services with over 16,000 professionals operating in 66 countries. (source: business-review.eu)