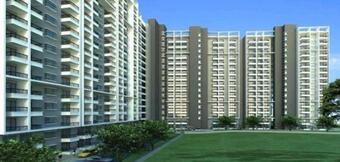 According to Nordis the new offer for luxury dwellings in 2014-2015 is over 500 apartments in luxury areas in Soseaua Nordului-Herastrau, Primaverii, Flotreasca, Kiseleff and Aviatorilor.
Emanuel Postoaca, the general manager of Nordis, said in a press release that 2 room apartments are bought by investors because they have low prices and because they have a good rental potential.
5% of houses bought in 2014 in luxury areas were single room apartments. Developers started the construction of two big projects in the Herestrau- Soseaua Nordului area, with apartment buildings of 10 flights and 300 apartments of 2,3,4 rooms and penthouses.
"The 2014 growing tendency will maintain in 2015, when two new real estate projects will begin and will be completed in 2017, offering over 350 luxury apartments with premium locations, for which the sales price will start from 1,500 euros + VAT per square meter built," Postoaca added.
Several premium projects began in the Kiseleff-Aviatorilor area, most of them designed begin the crisis and stopped in past years. They will bring about 150 apartments with 3 to 4 rooms and penthouses.
In the Floreasca area there are several on going projects to be completed in 2015, this type of investments having a growing tendency in the last two years because of lower land prices.
In Floreasca, demands focus on 2,3 and 4 room apartments and apartment areas are smaller than projects in the Kisellef-Aviatorilor area. Demands for these apartments are growing.
Another area devoted to luxury apartments is Dorobanti-Primaverii, where several projects have been initiated. Most residential buildings in the projects are not too high, with few large apartments and very good finishings.
Demand in this area is for big 3 and 4 room apartments or penthouse and very few are for 2 room apartments. (source: actmedia.eu)