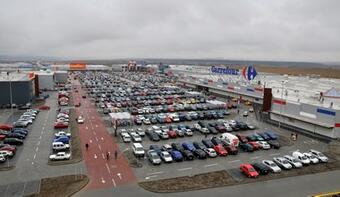 "The transaction consisted in a debts transfer and was completed in the end of June", have declared for Mediafax the representatives of Revetas Capital, without mentioning the value of the transaction.
According to sources in the real estate market, the company would have taken over debts of more than EUR 20 million, while a JLL market study shows that the transaction reached EUR 26 million.
The transaction was made through Revetas Fund I, which owns so far 15 projects with more than 152,000 sq. m in CEE.
 "This is the first from a series of acquisitions we planned for Romania. Revetas Fund I will invest in the repositioning and rebranding of Vitantis, which was opened in 2008. The strategy is to make a large size commercial centre which addresses to families as well as those working in this part of Bucharest", has declared Radu Boitan, senior investment director within Revetas.
The commercial park has a rentable area of 36,000 sq. m and the most important tenants include Carrefour, Casa Rusu, Praktiker and Domo. According to the data available in the market, the project is 70 pct leased. Equest purchased Vitantis Retail Park in December 2006 for EUR 31.6 million, and invested over EUR 30 million through a loan from UniCredit Bank. In 2011, George Teleman, partner within the fund, took over 51 pct of the commercial centre at a symbolic price, with debts in addition.
Equest Balkan Properties sold three months ago the project Moldova Mall din Iasi to the businessman Gheorghe Iaciu and still owns in Romania a portfolio of offices and a logistics centre on A1 highway. (Source: wall-street.ro)