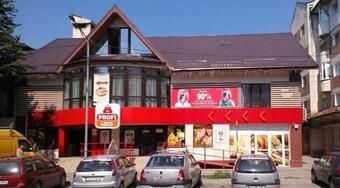 The new stores are located in Panticeu and Aghiresu Fabrici communes in Cluj county, Matca in Galati county, Odobesti (Vrancea county), Balan (Harghita county), Tinca (Bihor county), Segarcea (Dolj county), Miercurea Nirajului (Mures county), Lovrin and Gataia (Timis county), and Anina (Caras Severin county).
The stores sell products adapted to the residents' needs, according to a statement of the company. Moreover, local producers of fruits and vegetables can sell some of their products, such as parsley and radishes, in the new Loco stores.
Such a store creates between 11 and 15 jobs. At the end of 2014, Profi was the 15th largest employer in Romania, and it now employs some 8,000 people.
The retailer plans new Loco store openings amid network expansion. The retailer wants to open at least 100 new stores per year, targeting a network of 500 units by end-2016.
Profi currently runs 324 stores in 154 cities across Romania. (source: Romania-insider.com)