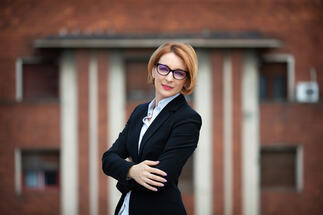 Sun Regus Centre, the ninth location owned by Regus in Bucharest, was opened also in May, at the 3rd floor of Sun Business Centre, on 391, Văcărești Road.
Primavera Regus Centre, a location already fully booked, has an area of 1180 sqm for co-working spaces, individual offices and meeting rooms, in a building consisting of two separate sections – an old villa, renovated, occupied by Goethe Institute and a modern office space area.
"Primavera Regus Centre offers both our customers and their partners a premium experience through its design, facilities and localization. The location of the building in the center of Bucharest, on one of the main boulevards of the city, places it in the close neighborhood of some embassies, luxury hotels and top universities and close to some key means of transport, in a strategic commercial area", states Ramona Predescu (Iacob), Country Manager of Regus Romania.
Sun Regus Centre, just opened and has an area of 1050 sqm and is located at the third floor of Sun Business Center, inside the commercial centre Sun Plaza. It has individual offices with natural light, co-working areas and meeting rooms with a modern and elegant design.
"Sun Regus Centre has a strategic positioning in the Southern area of Bucharest, given the access to more than 170 stores and to the recreational opportunities offered by the commercial centre Sun Plaza, and its location in the close neighborhood of some underground and surface means of transport. A distinct element is also its location near the memorial house of George Bacovia, the most important Romanian symbolist poet. Actually, the interior design of the working spaces features some symbolist poetry elements", adds Ramona Predescu (Iacob).
Both Regus centers offer A class facilities, such as HVAC systems, natural light, Wi-Fi, parking plots, flexible partitioning, security and cleaning services for buildings, or restaurants in the proximity of offices.
Besides the two centers recently opened, Regus also owns in Bucharest 8 other locations. The portfolio of companies that Regus owns in Romania includes start-ups, local companies and multinationals operating in areas such as IT&C, consultancy, telecommunications, tourism, human resources or e-commerce.
A few benefits of choosing flexible offices solutions are all-inclusive pricing, the possibility of scaling up and customizing the office the as needed - one doesn't need to pay for more office space than needed, admin support - staffed reception helping with mail handling and call answering, virtual offices, lounges and meeting rooms included, as well as workplace recovery in case of calamities.
Regus is also a promotor of business communities, by leveraging its international position to host both local and international business networking events which facilitate knowladge and contacts sharing for the participants. (source: Regus)