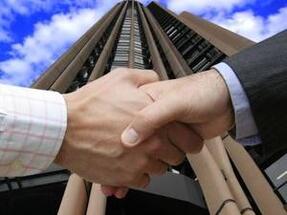 "In Romania, the transactions volume in the first half of 2014 was approx. EUR 400 million, almost three times more than in the first semester of 2013. The office sector contributed with more than 50 pct. from the total investment volume, the most significant transactions being the buying back by Globalworth of the shares in BOB, BOC and Upground buildings in Pipera area and the intra-group transaction of the office building Charles de Gaulle Plaza, transactions which unfortunately are not signs of the liquidity growth in the market", Grigorica said.
An important part of the transactions this year was made by local investors.
"Considering that the large investment funds have a quite limited presence in Romania, a large part of the acquisitions this year were made by local originated capitals, investors with a predominantly speculative attitude, generally aiming opportunities, assets at reduced prices. We can give the example of some acquisitions of this type here:  Moldova Mall Iasi by Gheorghe Iaciu, the acquisition of a part of Mario Plaza by Romconsulting, former Grivita beer factory by Kiseleff Development, an office building in Floreasca-Stefan cel Mare area by Dorinel Umbrarescu", Marius Grigorica added.
The most recent study launched by DTZ regarding the European investment volume in 2Q shows a level of the investments in commercial properties of EUR 36.6 billion, with 24 pct increase compared to the similar period of last year. Since the beginning of this year, EUR 72 billion were iinvested in Europe, exceeding largely the volume in 2005.
The largest investment volume increase registered in 2Q at European level was registered in France (EUR 7.2 billion, +71pct quarter to quarter), in Benelux (EUR 3.1 billion, 61 pct increase) and on the secondary markets – Italy, Ireland and Spain (EUR 3.1 billion representing 19 pct increase). By contrast, the activity in UK remained mainly unchanged, with only 3 pct increase of EUR 2.8 billion.
DTZ analysts anticipate an investment growth up to 8 pct by the end of this year to the value of EUR 155 billion and over EUR 165 billion in 2015, at European level. (sursa: wall-street.ro)