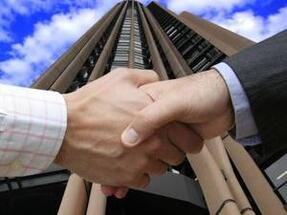 "In the first quarter of 2014, the volume of investment transactions was EUR 310 million, of which Globalworth – BTC purchases from Ioannis Papalekas 50 percent and from Industrialexport (Dragos Balteanu) 50 percent, BOB Tower (Upground), BOC Tower (Upground) and Upground Towers (residential) from Deutsche Bank- summed up to EUR 270 million. As an estimateion, in the first quarter of 2015 investment transactions amounted to EUR 30-40 million (approximately the same value, if we subtract the Globalworth purchases)," told Mediafax Marius Grigorica, associate director of capital markets with real estate consulting company DTZ.
The most important transactions this year are the sale by US investment fund Heitman of Mercury Logistics Park to Czech company CTP and the sale of Galleria Braila shopping center by GTC to a local investor.
Grigorica believes that retail and office properties will remain the most attractive investment products also this year. In addition, the industrial segment, again targeted by investors since last year, is expected to excel this year too, given the significant number of industrial and logistics products available for sale.
Romania's total real estate investment volume last year exceeded EUR 1.3 billion, up 4.3 times against 2013. According to DTZ's Property Times Romania Investment 2014 report, this is the largest investment volume recorded since 2008 and the second highest ever recorded in Romania. Approximately 70 percent was registered in Bucharest. (source: business-review.eu)