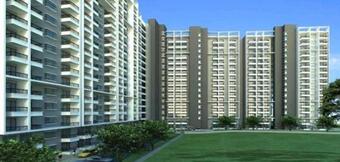 Da Vinci Group Development, controlled by Nicolae Uciu and Alin Mihalache, bought a plot of 1,300 square meters last year, positioned near Serban Voda street. The previous owner, a Norwegian investor, was planning on using the terrain for a residential building.
"Construction started three weeks ago and delivery is scheduled for July 2015. The building will have 8 floors + a loft in total 86 apartments: studios with 34 square meters, two-room apartments with 52 square meters and three-room apartments with 69 square meters. The average price is 1,000 EUR / sq m", according to Cristian Munteanu, senior partner Luxury Properties, in charge with promoting the project.
Munteanu added that 16 apartment have already been sold, 15 of which being three-room apartments.
The Romanian-controlled group invested RON 12 million in the project (EUR 3 million) with another EUR 800,000 representing the price of the terrain.
The two Romanian developers are looking for other land acquisitions, remaining in the Tineretului area, where they could buy 2,400 extra square meters in the following weeks. For this project they are intending on building another residential complex with around 80 apartments. (source: business-review.eu)