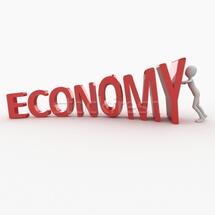 "The Romanian economy is going through a period of robust economic growth. On the first semester of this year we have a 5.2 percent economic growth, making Romania a European champion of economic growth. Recently, the International Monetary Fund (IMF) has improved its forecasts for economic growth to 5 percent for the entire 2016. Of course, these figures are promising, but even more encouraging is the fact that the growth engines have multiplied. The current developments show us that not only the engine of consumption is fully running, but we are also looking with optimism towards the investment component of the economy," Iohannis said in a message sent on Tuesday to the Romanian- Slovakian Economic Forum.
According to the Romanian head of state, the positive outlook is also fueled by the share of net investment stood at 9 percent. "This trust is also felt abroad: we have a 12 percent increase in direct foreign investment, on the first seven months of the year. Beyond the quantitative aspects, our qualitative assets are also important. A major asset is the workforce, appreciated today by investors, but who, in the modern economy, must be perfected continuously. Economic predictability is also a strong advantage for business people, whom I encourage to take advantage of this favorable economic context," Iohannis said.
President Iohannis also highlighted "cutting red tape, increasing transparency and ensuring stability of the business environment" among the main of Romanian authorities. He also stressed the growth potential of Romanian- Slovakian relations. "Between Romania and Slovakia there is a tremendous potential for collaboration in the field of the auto industry. In Romania, in the past ten years, the auto industry increased from EUR 4 billion to over EUR 20 billion in 2015. We can have such progress in other sectors as well, such as the IT sector and that of telecommunications, where Romanian young people are very well prepared and represent a valuable resource for the business environment," the head of state stated.
Among the areas of interest for the cooperation of the two countries Iohannis mentioned the Danube region and Port of Constanta, which could become the main sea port for Slovakian trade. "In this respect the Eu strategy for the Danube Region is vital, a mechanism destined to the social and economic development of the Danube macro-region," Iohannis stated. (Source: business-review.eu)