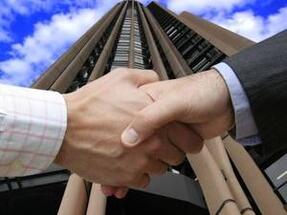 The building with an area of approx. 20,000 sq. m was completed last year, where, until the lease agreement signing of the contract with Ponderas, the most important tenant was the Italian bank Intesa Sanpaolo, which occupies 3,500 sq.m premises.
After Sanador hospital in Victoriei Sq. was relocated in a building initially designed for offices, and Regina Maria network has opened a clinics in Sun Offices building in Piaţa Sudului, the relocation of Ponderas confirms a tendency showed mainly after the crises had started, when the office owners confronted a large drop of the request from traditional tenants.  
The activity of Ponderas hospital will be separated from the one of the other tenants in Art Business Center, considering that the family of the medics Cătălin Copăescu and Alina Ambrozie, the owners of the business, rented the back area of the building where an independent entrance will be made.
Ponderas' hospital representatives stated that the unit will relocate next year "in a building in the North of the Capital, where the hospital's capacity will be doubled", without confirming the name of Art Business Center. (source: zf.ro)