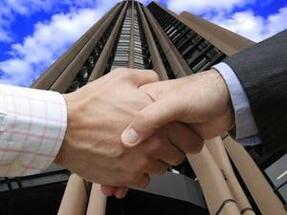 The funds will be used for the acquisition of a new portfolio of 26 real estate assets and an office building in Bucharest, as well as for the financing of the development for the projects Bucharest One, Globalworth Campus and Gara Herăstrău, in construction in Northern Bucharest.
"We continue the development of the company through investments in new acquisitions and in the projects we are developing in order to strengthen our market position, and this capital increase is an important step in this direction. (…) The support we continue to receive from York and Oak Hill Advisors is a strong recognition of the progress we made since our first investment", has declared Geoff Miller, president of Globalworth.
Globalworth announced last week that it had signed in September understanding memoranda for the acquisition of 30 plots and completed buildings, as well as of two office buildings with a rentable area of 35,000 sq. m, all in Romania, for which the company intended to pay EUR 120 million.
The 30 assets would bring an annual rent of approx. EUR 3 million, while the office buildings will contribute with approx. EUR 6.5 million per year to Globalworth's revenues.
"The company is currently in due diligence process for these assets", shows a report of Globalworth.
In the announcement published today, Globalworth refers to a portfolio of 26 real estate assets, with 46,000 sq. m completed office space, rented to multinational companies. Moreover,  Globalworth also negotiates other office and logistics projects acquisitions, with a purchase cost of nearly EUR 200 million. (Source: profit.ro)