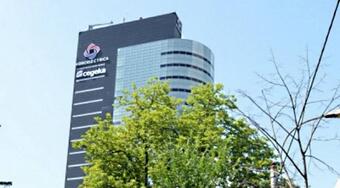 The loan contract was recently signed, with the debtor providing guarantees for assets worth EUR 45 million.
Globalworth, founded by Papalekas last year to bring all its real estate projects in Romania under one entity, announced at the end of last month that it is currently in negotiations for a long-term financing deal, worth EUR 30 million.
TCI, located in Piata Victoriei, was finalized in 2012 and is currently occupied by Ernst&Young, Hidroelectrica, Deutsche Bank, Cegeka and the Ministry of European Funds. The capital value of the project was EUR 76.7 million at the end of June. TCI reached an occupancy rate of 97.9 percent, since Huwaei rented another 602 meters, bringing its total lease area to over 3,000 sq meters. The Ministry of European Funds also announced in September it would double its leased area.
In June, Globalworth bought several land plots totaling 30,000 square meters in northern Bucharest, for EUR 14.3 million, for commercial (office and retail) development.
There is a series of investments currently underway for the company. Some of them have already been contracted, others are nearing final stages and in some cases we're negotiating. These investments are coordinated with the company's strategy to buy and develop assets that will generate profit, according to a Globalworth announcement from spring. (Source: business-review.eu)