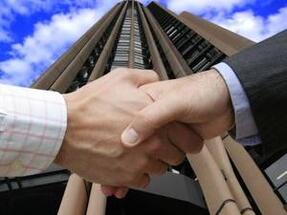 "The existence of a division dedicated to corporate services allowed us a better focus on this segment and 150 pct growth of the large transactions volume compared to last year", said Mirela Raicu, manager of the Corporate Office Division within Esop Consulting l CORFAC International.
The companies which relocated in 2014 with the help of the division include:
- 1 & 1 Internet Development, German company rented approx. 3,500 sq. m in Sky Tower
- Proiect Bucuresti, one of the largest architecture companies in Romania also rented 1,150 sq. m in Sky Tower.
- SNC Lavalin Romania, Canadian company present in more than 100 countries, rented 2,000 sq. m in Hermes Business Campus.
- Burda Romania has consolidated the companies' offices after its recent takeover by Sanoma Hearst Romania, on 1,700 sq. m in Olympia Tower.
- Gopet Romania, regional expedition company rented 1,400 sq. m in Ethos House (being the tenant with the largest are in the building at the delivery).
- Scorseze Ambulanta Privata rented 1,600 sq. m in a building in Northern Bucharest - Gheorghe Titeica. 
ESOP Corporate Division also mediated the acquisition transaction of a new headquarters by the National University of Theatre and Film "I.L. Caragiale"(UNATC), a building with 2,200 sq. m situated in Universitate area in Bucharest, with a value exceeding EUR 3 million.
At the market level, the relocation transactions with areas exceeding 1,000 sq. m, rented by the main seven brokers in the Real estate consultancy companies forum reached 58 transactions for an area of approx. 125,000 sq. m.
"2014 registered positive evolutions for a series of relevant indicators for the office market. Therefore, the average transacted area for relocations has increased with 33 pct. (from an average area of 881 sq. m in 2013, to 1,172 sq. m in 2014). At the same time, the transaction volume for relocations wxceeding 1,000 sq. m registered 36 pct increase compared to last year. We are confident that theses favourable evolutions will continue also in 2015, a number of large companies being already in process of study  of office optimization or business", said Mirela Raicu, representative of Esop Consulting l CORFAC International. (source: dailybusiness.ro)