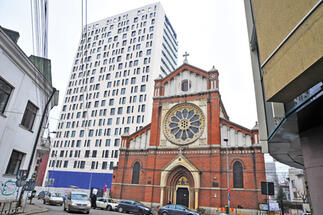 The bid closed on 30th of September and the city hall announced that the procedure was cancelled.
Situated in Bucharest downtown, the building has four underground levels, ground floor and 18 floors, on a total area of nearly 25,000 sq. m.
The bid was estimated at 1.24 million lei, VAT included.
Cathedral Plaza is the property of Millennium Building Development, a company owned by the Greek businessman Ioannis Papalekas. (source: profit.ro)