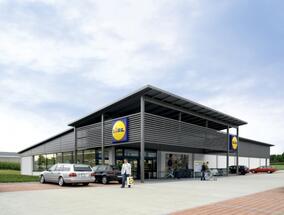 This unit, opening on May 19 at 62 Gheorghe Doja Street, will employ 20 people and cover a 1,200 sqm surface. It will also benefit from 100 parking spots.
Part of German Schwartz Group, Lidl is present in 26 European countries with a network of some 10,000 stores and over 100 logistics centers. It employs over 170,000 people worldwide.
Lidl boasts a strong local producer network, many of the store's brands being produced in Romania. It also imports products from other European countries like Italy, France, Germany and Spain.
The chain has started this year works on a 12,500 sqm office building which will be its new headquarters and a 45,000 sqm logistics center in Lugoj. The class A office project will be located in northern Bucharest and will comprise two buildings with four and six stories, respectively. The construction works have started this January and should be completed by May 2017, according to estimates by the retailer. (source: business-review.eu)