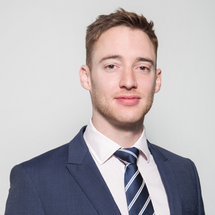 Paulson will become Director of Investment Properties in Romania and shall coordinate the 5 people team of this business line.
"We are happy that Robert is joining our senior leadership team in Romania. We have built a strong team of consultants specialized in the investment deals and I am sure that, under Robert's coordination, this team will bring great benefits to our clients as well as to CBRE," said Razvan Iorgu, Managing Director at CBRE Romania.paulson
Robert Paulson previously worked at JLL's Capital Markets team in Prague, acting on over EUR 1.7bn of transactions across asset classes and including 2 high profile Romanian deals last year. He brings with him more than 8 years of real estate experience, 6 of which have been in CEE, at JLL and Knight Frank, where his responsibilities also included the RICS valuation service line. Further experience is rounded out by UK agency experience and a master's degree in Real Estate.
He will coordinate the provision of consultancy services in favor of banks, funds, investors and developers continuing those projects initiated by Gijs Klomp, who will leave CBRE starting 1st of July.
With a BA in Philosophy gained at the University of Leeds, Robert is a keen runner, reader and electric guitar player, reads the company's press release.
CBRE Group, Inc. (NYSE:CBG), a Fortune 500 and S&P 500 company headquartered in Los Angeles, is the world's largest commercial real estate services and investment firm (in terms of 2015 revenue). (source: romaniajournal.ro)