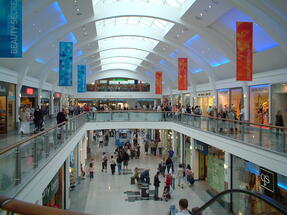 The project will be called Ramnicu Valcea Mall, and should be completed at the end of 2017.
In 2015, the investor acquired 12 hectares of land in Ramnicu Valcea. The mall's anchors will include a hypermarket and fashion retailers.
NEPI also wants to expand the Shopping City Galati mall by 21,000 sqm, and Shopping City Sibiu by 11,000 sqm.
In the case of Shopping City Galati, the expansion will begin in the last quarter of this year, and will be completed it in the second part of 2017. The mall currently covers 27,200 sqm and has the French retailer Carrefour as its main anchor. Other retailers include Benvenuti, BSB, C&A, CCC, dm, Deichmann, H&M, Intersport, Kendra, KFC, Marionnaud, New Yorker, Nike, Otter, US Polo Assn and Yves Rocher.
The Shopping City Sibiu mall has been acquired this year by NEPI for EUR 100 million. The expansion will start in the first three months of 2017 and should be completed by the end of next year.
NEPI is the biggest mall owner in Romania. The company had net assets worth EUR 1.76 billion at the end of September, up by 12% compared to the end of December 2015. NEPI made a net rental income of EUR 103.6 million in the first nine months, up 41% year-on-year. (source: Romania-insider.com)