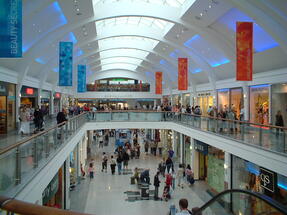 "The company secured a 7.4 ha terrain to the west of Piatra Neamt (…). It is located in one of the densest populated areas in the city with good access to infrastructure. (…) We estimate that we can build a regional shopping center with a surface area of 29,000 square meters", according to the funds' financial report.
Mega Mall, in Pantelimon Bucharest, is currently 85 percent leased and should be completed in the second quarter of 2015. NEPI picked-up 70 percent of the project in 2013 from Austrian developer Real 4 you. The investment is valued at EUR 150 million.
"The company is in talks to take over and maintain partnership in the project, the commercial terms have already been agreed on, but there are still paperwork requirements and the need for Erste Bank to sign off (the partner who financed Real 4 You), according to the report.
The source quoted by Mediafax indicates that Nepi is currently keeping track of several retail projects it intends to buy.
"On June 30, NEPI commitments to developing new projects were worth EUR 105 million (added to the EUR 183 million spent up until this date). At the time of the report, we have secured developing opportunities worth EUR 170 million", according to the source.
NEPI's most recent acquisition in Romania was that of City Park Mall in the Romanian seaside city of Constanta for EUR 81 million. The seller was developer Neocity Group.
In 2013, NEPI bought The Lakeview office building in Bucharest, for some EUR 61.7 million.
Its portfolio in Romania includes Promenada Mall Brăila, Ploieşti Shopping City, Retail Park Auchan Piteşti, Deva Shopping Centre, Severin Shopping Center, and the office buildings Floreasca Business Park, The Lakeview in Bucharest and City Business Centre Timişoara. (source: business-review.eu)