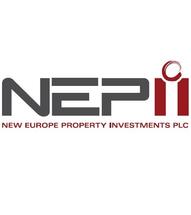 The money will be used to "fund the recently announced acquisitions of Aurora Shopping Mall and Alba Iulia Strip Mall in Romania and Kragujevac Plaza Shopping Mall in Serbia," reads the announcement.
"The balance of the equity raise under the company's general authority will be used to partially fund the company's future development and extension pipeline, as well as acquisitions, if acceptable terms are concluded. This is in line with the company's strategy to focus on opportunities that lead to maximising long-term, recurring distributable earnings per share," reads NEPI's announcement.
NEPI opened two shopping centers this year in Romania – Vulcan Value Centre in Bucharest and Shopping City Targu Jiu. These two projects are the only modern shopping centers to be opened this year in Romania.
Following the completion of Shopping City Targu Jiu, NEPI has increased its commercial space portfolio to over 350,000 sqm (GLA). In Romania, it manages nine shopping centers and owns several office schemes. (source: business-review.eu)