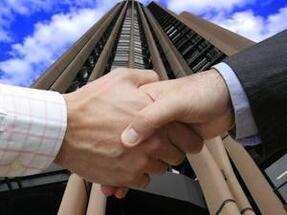 Choosing an office space for a company is a decision which could significantly influence the behaviour and working flow of the employees. According to RE/MAX, the real estate transactions in the office segment are firstly influenced by the budget of the future tenant, however the multinational companies have already understood that increasing the budget per employee for a top space is not an expense, but an investment in their own business.
"Generally, in the well-paid services sectors, the difference in rent cost per employee between a premium and an average space has a motivational value much bigger for the employee than a salary increase by the same amount. Therefore, the companies with an efficient organizational culture know how to exploit this advantage as an investment and an opportunity in recruitment and development", has declared Razvan Cuc, regional manager of RE/MAX Romania.
A good example it is represented by the companies in the IT industry which focus on their employees comfort in order to facilitate the recruitment and to develop the company. Moreover, the multinational companies have the highest standards when choosing a new location. They are working with personnel specialized in real estate negotiations, who understand the smallest details of the tenants' needs and also could make comparative studies regarding the criteria of interest.
Apart from the budget, the location is a decisive criterion in choosing the office space. Therefore, the companies are interested in the availability of the parking places, the existence of connected services such as a retail area, as well as an easy access to the transportation means.
"The buildings or the zones with notoriety have a significant importance, and if they are also complying with the finishes conditions, amenities, services, access, they will attract the interest of the companies with important budgets. In such cases the owners have the tendency to sign firm contracts which insure them the space occupancy for an interval of 3 to 5 years", added Razvan Cuc. (source: dailybusiness.ro)