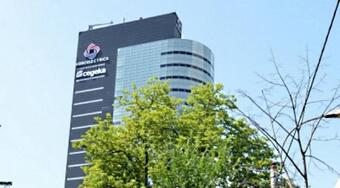 The procedure was cancelled for the second time, after on May 25 it was rejected for the same reason.
Currently, the Ministry has the headquarter on Ion Mihalache street, near Piata Victoriei, based on a rent contract which expired in December 2015 and was extended through an additional act until June 30, 2016.
According to a release from May 26, the ministry estimated that for 543 persons, who work at the present headquarter, approximately 6,000 sqm are necessary.
"The rent price can reach EUR 20.2/sqm without VAT, to which a monthly cost is added, estimated at EUR 3.6 for maintenance services. MFE requests the furnishing, utilities and parking spaces, within a building or some buildings, " said the release.
MFE also said that in order to give up on the rent, the government gave it a space in the Parliament Palace, through a decision from January 27 2016. (source: business-review.eu)