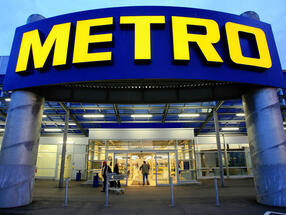 In local currencies, Metro Cash&Carry sales went up 4.6 percent in the analysed period, according to a press release from the company released on Thursday.
"The Russian market leveled out. Turkey and Poland registered positive evolutions, alongside Russia. By contrast, the evolution in Ukraine and Romania has been negative", Metro reports.
Metro Cash&Carry sales (with operations in Western Europe, Eastern Europe, Asia and Africa) went down 2 percent in the first fiscal quarter compared to the similar period of last year, to EUR 15.36 billion.
Profits for the interest rates and taxes division (EBIT) also dropped 30.6 percent to EUR 451 million. (source: business-review.eu)