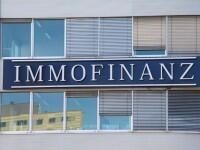 Therefore, the Austrians' local assets, which represent 14.3 pct. of the total portfolio, generated approx. 12.9 pct. of the total revenues from rents of the group.
IMMOFINANZ generated a total net profit of EUR 126.2 million in the first quarter of the 2015/16 financial year (Q1 2014/15: EUR -6.0 million), whereby the increase was supported primarily by positive effects from property revaluation.
Results of operations totalled EUR 53.6 million (Q1 2014/15: EUR 90.9 million) and resulted, above all, from a 22.3% decline in rental income to EUR 91.4 million (Q1 2014/15: EUR 117.6 million) that was caused by temporary rental reductions in Russia and the planned sale of properties.
 "The development of business in the first quarter of 2015/16 reflected the year-on-year deterioration in the Russian economy in the form of rent reductions offered to our tenants", commented Oliver Schumy, CEO of IMMOFINANZ. The company remains in close contact with the tenants in its Moscow shopping centers and continues to help with temporary reductions to offset the foreign exchange-based increase in rents. "These measures are intended to hold the occupancy and visitor frequency in our shopping centers at the highest possible level. We are reviewing these steps on a quarterly basis and will continue them as long as necessary", explained the CEO.
Like-for-like rental income, excluding Moscow, remained generally stable compared with the fourth quarter of 2014/15. "We concluded numerous leases for office space with new major tenants in all of our core markets during the reporting period and see these successes as confirmation of our strong customer and market orientation. In the management of our standing investments, we want to further improve our operating performance, increase occupancy and optimise our offering", added Schumy.
Immofinanz Group is one of the largest office building owners in Bucharest, with seven office buildings and the largest office park in Romania - Iride Business Park. The company announced in the end of last year the expansion of Iride Business Park and its transformation to Iride City.
The local portfolio of Immofinanz also includes several commercial centres, such as Polus Shopping Center in Cluj-Napoca and Maritimo Shopping Center in Constanţa. Moreover, the Austrians own the Armonia Mall in Arad, which they intend to reconvert from commercial centre to logistics centre.
According to latest information, Immofinanz negotiates with the American investment group Blackstone the sale of its logistics portfolio, assets with a rentable area of nearly 1 million sq. m and projects on development, part of these being situated in Romania. (source: Immofinanz, zf.ro)