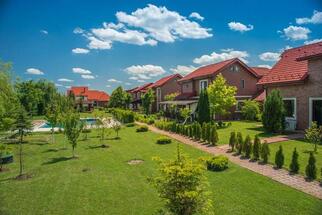 In a first phase, he plans to invest EUR 12 million to build about 150 villas in the complex called Flamingo Park, but on the long-term he wants to develop 1,000 villas there.
He will develop the complex on a 60-hectare plot he gradually bought between 2001 and 2003.
"We want to build 40 houses this year, 80 the next year, but we will not develop speculatively, only on request," Cinca said, cited by local Mediafax.
The price for a villa starts at EUR 65,000.
Dragos Cinca is also the founder of appliances retailer Flamingo, which merged with Flanco in 2006 but which later went bankrupt. (source: Romania-insider.com)