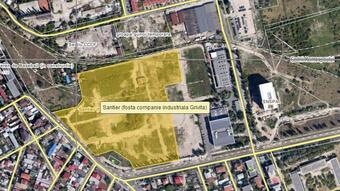 "The investors focused on lands in easy accessible areas, among the main selection criteria being the high visibility and the accessibility with public and auto transportation. For the residential segment, the developers searched for lands with all the urban permits in place, while for the office sector the targeted lands were those with easy access to common transportation and commercial areas.  For the industrial sector, higher demand was registered by the companies already having logistic and production parks in Romania, willing to expand those facilities", shows a study of the evaluation company Darian, cited by Mediafax.
Although compared to the similar period of last year the prices didn't register a considerable depreciation (approx. 4 pct), compared to the beginning of the crises (half of 2008), the lands went down nationwide with approx. 63 pct.
"In the last period could be noticed that the prices of the lands for development neared stabilization, also existing situations when we can expect growth in prices (Sibiu), the forecast for the next period at nationwide average being of market stabilization.", mentioned the report which analyzes the evolution of the transaction prices in the 41 district capitals.
In 22 cities of the 41 analyzed, the prices of the lands have decreased with percentages between 1 and 14 pct, while in Targu Mures, Cluj-Napoca, Galati and Ramnicu-Valcea there was registered stagnation. (source: wall-street.ro)