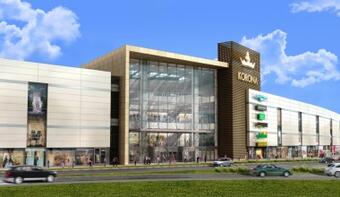 Echo Investment, controlled by Michał Sołowow, the fourth richest Polish has postponed again the starting of construction works for the mall.
If last year the company's officials have declared that this year the construction works would start, the financial report for the fourth quarter of 2013 shows that a delay was registered. Therefore the works will only start in the first half on 2015, the mall being scheduled for completion in the second half of 2016.
Echo Investment has modified the mall's structure and has already signed a lease with Carrefour. Moreover, the developer is in negotiations with several retailers.
Among the developers announcing plans to open a mall in Brasov, Immochan, the real estate division of the retailer Auchan, is the only one close to completion. The commercial project, Coresi, will be opened next year.
The retailer Cora, whose intention to turn into a developer has failed in Constanţa, is still in research of an international partner specialized in the development of the commercial centres. (source: economica.net)