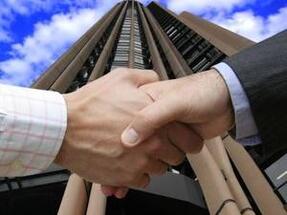 "If the UK leaves the European Union, the only predictable thing is that because of hovering uncertainties, investment decisions will be postponed until concrete measures and plans shape up," Jones Lang LaSalle (JLL) Capital Markets consultant Andrei Vacaru told SeeNews.
Although major British developers or investors are not active on the local market, many investment funds and local and regional developers are listed on the London Stock Exchange and/or are registered in British territories, he added, pointing as an example to Globalworth and New Europe Property Investments (NEPI).
"The two groups accounted for more than 21% of total real estate investments of 670 million euro ($759 million) in 2015 and more than half of the total 1.15 billion euro investments made in 2014," the official noted.
Other major market players with close ties to the UK are Argo, Plaza Centers and Secure Property Development & Investment and First Property Group, JLL data showed.
The volume of real estate investments in Romania is expected to rise in the first half of this year, as compared to 190 million euro in the first half of 2015, thanks to a growing appetite for real estate investment globally and Romania's robust macroeconomic performance and political stability, according to the official.
Property investment rose 30% to 180 million euro ($205 million) in the first quarter of the year, latest JLL data showed.
"We expect that trend to be maintained for the entire year if the global economy does not experience any major shock," Vacaru  added.
Investors in Romania are achieving a better yield than in other countries in the region, or consolidating their portfolios regionally, Vacaru also said.
JLL is a financial and professional services firm that specializes in commercial real estate services and investment management with 48,000 employees in 70 countries. (source: seenews.com)