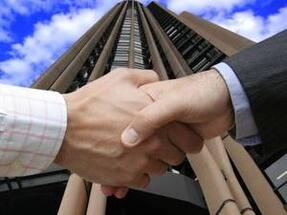 The largest transaction was the sale of the BOB and BOC office buildings together with 446 apartments and 25 retail spaces in an adjacent residential project – Upground Towers, for EUR 210 million by RREEF to Globalworth. Globalworth was also the purchaser of Tower Center International, an office tower in the CBD of Bucharest, for EUR 58 million.
The industrial segment is once again starting to attract the interest of investors. The acquisition of the 17,000 sqm Innovation Logistic Park by Secure Property Development & Investment was the first significant industrial transaction in Bucharest since the beginning of 2011.
In Q1, transactional activity in Romania was focused on the office sector which accounted for 80 percent of the total volume.
"Due to the strong economic growth and the increasing interest shown by investors towards the Romanian market and the advantages that it offers (significantly higher yield spread), we have strong reason to expect that 2014 will set new benchmarks for the post-recession domestic investment market", said JLL analysts.
Two significant office buildings were completed in Q1 2014: Hermes Business Campus by Atenor Group and the extension of Metropolis Center by Soravia, which together added 23,300 sqm of A class offices to the market. The supply pipeline for 2015 is expected to be around 110,000 sqm.
Take-up is forecasted to increase from the level of the previous years and the overall vacancy rate should start to decrease towards the end of 2014 – beginning of 2015, after a temporary rise next quarter. In JLL opinion, prime rental levels will remain unchanged for the rest of 2014. The modern retail stock remained unchanged at 1.66 million sqm in Romania as no retail projects were inaugurated in Q1 2014. 2014 retail supply in Romania will be at the lowest level since 2005.
The pipeline in Bucharest for 2015 is likely to increase to up to 150,000 sqm, in areas that are currently lacking major shopping centers, and to 45,000 sqm in Brasov, one of the largest cities in the country that does not yet have a dominant retail scheme, said JLL in the report. (source: nineoclock.ro)