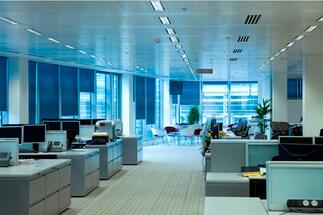 The employees either share the same desk, or combine working from home with office work.
Another trend is creating relaxation spaces in office buildings.
"Generally the IT companies are planning more generous financing for the offices fit-out, while the industrial companies continues to put pressure on costs even in the organization of the desks, taking the risks of diminishing the performance of the personnel, health risks and low level of satisfaction of the employees", said GreenForest's representative.
In the first nine months of this year, the main projects done by GreenForest were in fields such as IT, telecom, retail, banking, industrial – automotive in the areas Cluj, Mureş, Harghita, Timişoara and Bucharest. (source: zf.ro)