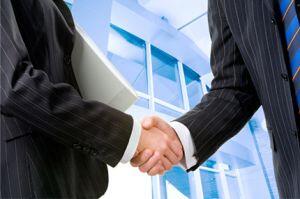 The second place is occupied by the industrial and manufacturing sector, with 11% and the third place by the medical sector, with 10% of the total transactions.
"Demand is still divided, both large business parks, which are built in stages and provide many facilities to employees, as well as boutique buildings with premium finishes in ultra-central areas with easy access are attractive. Employees comfort counts more and more in the decision to move the headquarters, and company management takes into account suggestions from team members about location, amenities and facilities offered by buildings", says Alexandru Petrescu, Managing Partner at ESOP Consulting l CORFAC International.
In the past three months, among the office buildings selected by the IT & C, BPO and SCC companies are Expo Business Park 1, Dacia BC, Hermes Business Campus C, Dacia 1, Campus 6, Berlin Sema Parc, Art Business Center, One Victoriei. The Manufacturing and Industrial companies have focused on City Gate, The Bridge 3, Green Gate, Bookcase, and the pharmaceutical companies have opted for existing office buildings or under construction - Mihalache BC, Equilibrium, Expo Business Park, Caramfil 59.
"Pre-lease of office space accumulates 17,052 sqm, nearly 30 per cent of the total area for which relocations (rental, pre-rentals and extensions) have been signed in the second quarter of this year.
In the next period we will be seeing also a large number of pre-leases due to the generous supply that is in the pipeline with many large A-class projects in advanced construction stages, "says Alexandru Petrescu, Managing Partner of ESOP Consulting l CORFAC International.
Over the past three months, ESOP Consulting has brokered office transactions in top buildings such as Expo Business Park, Berlin Sema Parc, City Gate, One Victoriei, Hermes Business Campus C. Among the companies assisted by ESOP in renting or pre-renting office space are MedLife (2.298 sqm), Waldorf School (2.500 sqm), Gopet Romania (1.664 sqm), Owzones (874 sqm), Playwing (441 sqm), Trattoria Verdi (370 sqm). (source: Esop)