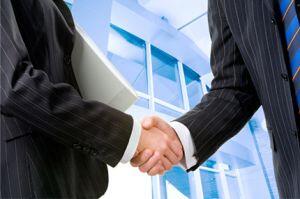 Thus, take-up transactions reached a total area of 214,911 sqm, compared to 187,896 sqm in 2021. To these new contracts are joined the contracts for the renegotiation of some office spaces signed by companies, with a total area of 115,361 sqm.

In Bucharest, there were several large, notable transactions with new office spaces: Booking moved to a new space of 9,000 sqm in the U Center phase I building, BAT (British American Tabacco) pre-leased a space of 10,500 sqm in the One Cotroceni Park project, iGaming pre-leased 7,500 sqm, in the Arghezi 4 office building.
"Booking and BAT companies have signed the largest contracts for the pre-lease of office spaces in Bucharest, choosing two premium buildings with numerous facilities: U Center I, put into use at the end of 2021 and One Cotroceni Park II, which will be inaugurated in 2023. The U Center I project also had a beneficial effect for the area where it is located, the center-south, which is shaping up as a future pole of interest for companies and investors in offices, the building quickly occupied by Booking and Endava being bought by Paval Holdings, Dedeman's investment vehicle, at the end of last year", comment Nicolae Ciobanu Managing Partner- Head of Advisory, from Fortim Trusted Advisors, an alliance member of BNP Paribas Real Estate.

Large renegotiations of office space have signed the companies Orange, NXP, Infineon, Carrefour, Playtika, ADP. In total, there were renegotiations totaling an area of 115,361 sqm, which is about half the volume of new rentals.

The largest share is held by the IT&C companies, which have signed contracts for the rental of new spaces and renegotiations with a total area of 124,135 sqm. At the level of the entire year, the share of IT&C companies was 37% of the total. In the last quarter, IT&C companies accounted for even more of the total office tenants, occupying almost half of the spaces (47%).
"In 2023, an interesting year is announced in the office rental market, because a large volume of office space had contracts for a period of 4-5 years, which expire in 2023-2024. Companies will have a choice between extending contracts for current spaces under new conditions or moving to other office buildings on more advantageous terms. As there are fewer deliveries of new buildings, we expect either an increase in the share of contract renewals or an increase in the number of contracts in office buildings with flexible owners, which will consider the new rental conditions in the market. In 2024-2025, however, we expect pressure on the market due to very low deliveries. In 2025, for example, office buildings that will total only 62,000 sqm will be put into use, if we estimate based on the current building permits, which is very little, at the level of 2012", says Costin Nistor, Managing Director at Fortim Trusted Advisors, an alliance member of BNP Paribas Real Estate.
Space consolidations begin. In the last quarters, the first transactions of space restrictions were recorded. For now, they have had still small areas, compared to the total space owned by tenants.
The delivery of office spaces is decreasing. In 2022, fewer office spaces were put into use than expected at the beginning of the year, with delivery of a large office building being postponed.
In 2022, office buildings with a total area of 131,006 sqm were delivered.
The current stock of modern offices is 4,089,024 sqm, growing slightly.
And for the first time, in Bucharest, One United has also officially announced the reconversion of an office building into residential, given that the North Gate project had two office buildings and only one will remain with this destination. Thus, from the total stock of modern offices in Bucharest, an area of 18,000 sqm was subtracted.