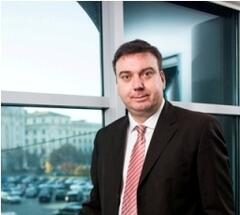 Tudor Popp, the company's managing partner, believes at least 500,000 sq m of the existing shopping centers in Romania need to adapt to new market conditions.
Out of the total work, around 40 percent of the investment would go to reconversions and expansions, so as to improve the mix of tenants. "A facelift on the inside and on the outside is normal for a shopping mall's lifecycle in any market. But shopping malls in Romania need to do more and to invest in functional changes to improve the tenants mix and capitalize on the opportunities and consumer trends, or simply to survive," said Tudor Popp.
Key for a shopping mall are entertainment facilities, and means of spending free time. "We will see additions to food courts, with casual dining facilities, and an increase in quality on the entertainment offer," the real estate professional added.
Mall owners have to tap into the cinema market more, which still has a low penetration rate, of 0.45 percent, despite a growth of 14 percent last year in this market segment. (source: nineoclock.ro)