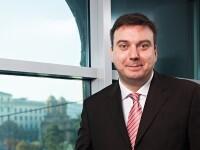 REC Partners unites all the corporate capabilities of the established operative companies under the new REC umbrella brand: these include REC Concepts (formerly Luxemburger Team) from Cologne, REC Experts (formerly REC Real Estate Consultancy) from Frankfurt am Main and Istanbul, and REC immpuls (formerly immpuls) from Bucharest.
"The advantage for our clients is a clear structure, based on the individual profile of the offices in Frankfurt, Cologne, Bucharest and Istanbul within the REC Partners group" is how Andreas Schlote, co-founder and Managing Director of REC Partners explains the strategy.
"The very dynamic growth achieved in recent years is now being streamlined into purposefully restructured channels with a clear market profile and an even stronger team. After all, last year alone, we handled more than 3.7 million square metres in over 700 properties," said Jens Dehnbostel, co-founder and Managing Director of REC Partners.
REC Partners' clients include institutional investors, asset managers, developer, property managers, portfolio management companies as well as occupiers. The team at REC Partners is composed entirely of senior specialists with long-term experience on the investor side. There are more than 35 engineers, architects, special planners, MBAs and appraisers working for REC Partners. (Source: business-review.eu)