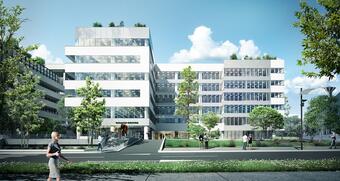 We know your company's headquarters is not only an office, but your business card! IMMOFINANZ opens Metroffice – the landmark project in the new business district of Bucharest.
The inauguration brings you an exclusive offer: ZERO rent for the first 3 months in Metroffice. Relocate your company's offices in June 2016 and you pay the first rent in September 2016!
With Metroffice, you benefit from the four key-factors for your company's future:
ü  Ideal location
ü  Various areas
ü  Flexible partitions
ü  Energy efficiency
IMMOFINANZ, the developer of Metroffice, is a top commercial real estate company, active on 8 markets in Europe, with a real estate portfolio of nearly 5.8 billion Euros and more than 380 properties.
Check www.metroffice.ro and discover your company's future business hub! (source: Immofinanz)