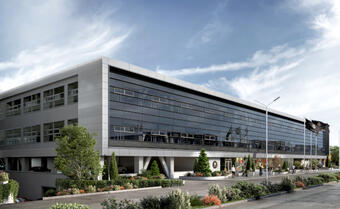 The building is part of the IRIDE office park, located in the Pipera metro area, one of the main office poles in Bucharest.
In this period full of uncertainties on the office space market in Romania and around the world, strongly affected by the SARS-COV-2 pandemic, the Austrian group Immofinanz manages a double performance through this transaction.
First of all, it is about bringing a new tenant to the office park, who signed for an area of 11,000 square meters, renting an entire building. Secondly, the specificity of this new lease is again a premiere on the post-pandemic office market: Provita has signed for a contract period of 25 years, given that even the 5-10 year leases are considered with suspicion by companies that currently lack the predictability of their own business.
True, the great advantage of the medical company is its own object of activity. Provita intends to open a hospital with several medical specialties in IRIDE Park, being advantaged by the strategic positioning of the building in the new Central Business District of Bucharest, where tens of thousands of employees work. Moreover, with the development of numerous residential projects in the area, the new Provita clinic is also addressing the inhabitants of this neighbourhood of Bucharest.
The hospital will be operational in about a year, given that the destination of the space, a hospital with over 100 beds, will require a series of works to adapt it to the requirements of the medical flow.
"For this large-scale project, we searched the market for several real estate solutions. We found in IMMOFINANZ not only a building owner, but a business partner, who will support us in the long term", says Ovidiu Palea, the founder of Provita Group. (Source: IMMOFINANZ)