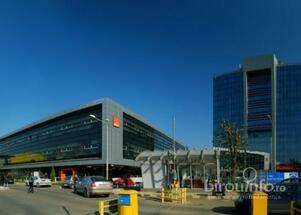 Largest lease was signed with the outsourcing company Genpact Romania, one of the earliest tenants in Immofinanz Group's portfolio in Romania.
"The cooperation started in 2005, when the company has rented an area of 4,000 sq. m within Iride Business Park. Over time, Genpact reached a total leased area of 12,500 sq. m, Starting this month, Genpact expanded its lease with nearly 3,200 sq. m, becoming one of the largest tenants in the group's portfolio ", a company's press release showed.
Iride Business Park is situated in Northern Bucharest and has a rentable area of 92,878 sq. m.
Moreover, the footwear retailer Deichmann rented 960 sq. m in Victoria Park, in the proximity of Baneasa Shopping Center. The complex has a rentable area of 15,319 sq. m. Also in Victoria Park, Euronet Services has extended its existing lease since 2006, also expanded the rented area in the building to more than 600 sq. m according to Mediafax.
On the other hand, Vestas CEU Romania, the local branch of the Danish manufacturer of wind turbines, will rent starting next month an area exceeding 630 sq. m in S-Park, where it has been sub-tenant for the past three years.
S-Park has an area of 34,186 sq. m and had in the last two years a constant occupancy rate of more than 97%. Immofinanz Group is one of the largest office buildings owners in Bucharest, with nine properties and a total rentable area of 206,418 sq. m, with a value of approx. EUR 349 million. (source: wall-street.ro)