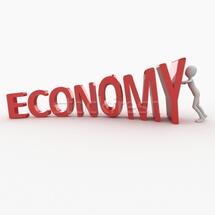 According to the IMF projections, Romania will register this year the highest economic growth in Europe, followed by Ireland (4.9 percent). Europe overall will record a 2 percent economic growth and Emerging Europe, a region including Romania, will register a 3.3 percent advance of the GDP.
The IMF warns that the economic growth peak registered this year in Romania will be followed by a slowdown to 3.8 percent, slightly over the 3.6 percent advance forecast in April, however even so Romania will register next year the highest economic growth pace in Europe. For 2018, the IMF forecasts that Romania's economy will register a 3.3 percent growth.
In respect to the developments in consumer prices in Romania this year, the IMF estimations have been revised from minus 0.4 percent in April to minus 1.5 percent, therefore Romania and Bulgaria will be covering the top positions in Europe in respect to negative average annual inflation. For 2017, the IMF forecasts that the consumer price index in Romania will turn positive, registering a 1.7 percent increase, with another 2.5 percent increase expected in 2018.
Moreover, the IMF also revised upwards the forecasts on the current account deficit registered by Romania in 2016, from minus 1.7 percent in April to minus 2 percent. The current account deficit will get steeper in 2017, when it is expected to reach minus 2.8 percent, from minus 2.5 percent as estimated in April, for it to exceed the 3 percent of the GDP threshold in 2018, reaching minus 3.2 percent.
A good piece of news is the decline in the unemployment rate, which according to the IMF would drop from 6.8 percent in 2015 to 6.4 percent in 2016, and then reach 6.2 percent in 2017.
On a global level, the IMF has kept its forecasts on the world economy growth in 2016 and 2017 at 3.1 percent and 3.4 percent, respectively, same as estimated in the previous report. (source: nineoclock.ro)