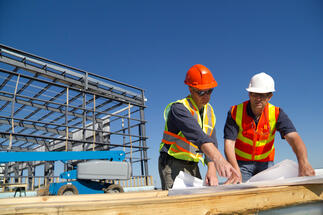 "We are taking forward the projects, but there are no news for the moment", said Antoniu Panait, managing director of Vastint Romania.
The company will develop on the former platform two office buildings of ten floors each and the construction of two residential buildings is also scheduled in a further phase.
In the first phase, the office buildings will have a rentable area of approx. 50,000 sq. m.
The land of Timpuri Noi is situated few steps away from the metro station with the same name and approx. 1.5 km from Unirii Square, but the area is not a usual destination for the office developers.
The possible constructors of the real estate projects include the company Danya Cebus, controlled by the businessman Lev Leviev and the Austrian group Porr.
The real estate division of IKEA has purchased the land in Timpuri Noi from several investors including SIF Muntenia, Adrian Breazu and Gheorghe Ionescu. The Swedish brought their real estate division in Romania in 2008, one year after the opening of the IKEA store in Băneasa. (source: zf.ro)