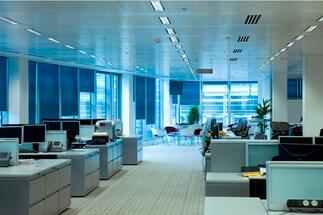 If the owners were focusing on the elements related to the building, which insure the employees comfort at the working place and influence their productivity, such as: the space efficiency, the fresh air and the natural light, the green areas, the alternative sources of energy etc., currently the owners should take in consideration other aspects too in attracting and keeping the tenants, according to JLL specialists.
1. In the first place, they mention the perception of the tenant over the landlord and the building/buildings owned by this. The better the history related to the quality of the property/properties, the investment liquidity, the manner the owner is designing its management strategy is, the tenants are more interested in signing a new contract or to continue the existing ine.
2. The second aspect is the balance between the service charges and their quality. Identifying experienced suppliers, which offer quality services at competitive prices, should be one of the key elements of the property management.
3. The correctness of the calculation of the common charges and the transparency used by the owner to present them to the tenants represents another aspect to be considered by the owners. The common charges have an important share in the total expenses of the tenants related to the rented space, and the correctness in calculating them and the transparency when they are presented to the tenants represent a major factor of their satisfaction level.
4. At the same time, communication and problem solving attitude between tenants and owners represent a vital factor influencing the tenants to leave a building at the expiry of the contract or even earlier. Building a relationship based on trust and reciprocal respect based on the understanding and comply with the internal rules, as well as solving in good time the problems and finding solutions to meet tenants' needs are elements which are supposed to rule the daily relationship between tenant and owner.
5. The administration personnel should be permanently involved and have a proactive attitude, including in the actions as much as possible the tenants' suggestions. A successful management insures for the owners the maintaining and growing the value of the asset, increases the tenants' satisfaction level, reduces the irrecoverable expenses and the financial and operational risk. (source: dailybusiness.ro)