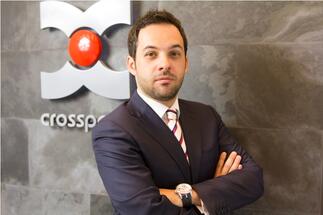 Crosspoint Investment Banking & Real Estate was the consultant of the transaction.
The land is situated in the Western area of Bucharest, in the proximity of the commercial centre Carrefour Orhideea (with opening to Orhideelor Blvd.), where a mixed project (retail and offices) will be developed. The negotiations for the land sale started in November 2013.
"Following a period when the land transactions market has significantly stagnated and the positive signs in the last period, this is one of the deals that give encouragement signs on the market, being one of the largest land acquisitions signed in the last two years in Bucharest.
This year we've noticed a growing interest from several investors in buying lands. From the point of view of the existing offers on the market, 2014 was a good year for those investors which have prepared now the infrastructure for further developments", has declared Codrin Matei, managing partner of Crosspoint Investment Banking & Real Estate. 
"We placed this investment in a moment when the real estate market gives signs of recovery and the area has a large potential, insufficiently exploited yet, being a zone where there are no major investments yet and we are looking at the projects development in this area as a big opportunity", has declare Daniel Tanasoiu, the owner of Primavera Development.
"This transaction is significant from two points of view, in our vision: on one hand it sets a benchmark for the future transactions and developments in this area of Bucharest, on the other hand it is a source of consolidation for the other real estate investments of Hercesa, ongoing at this moment " has declared Mauricio Mesa Gomez, Country Manager Hercesa. (Source: Crosspoint)