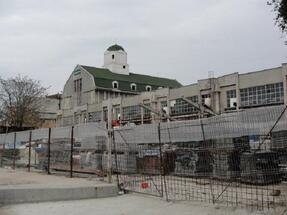 The company has purchased a 11,000 sqm land plot in Grozavești area.  The property, which also includes three buildings classified as monuments – outbuildings Maltarie, Orzarie and Administrative Building of the former Grivița Beer Factory – was acquired for EUR 5 million. The company said the location offered the possibility of developing a unique mixed use project, with conversions, restorations, as well as new office and residential buildings.
"Following our ten years of presence on the Romanian market, during which we developed several residential projects, we believe that is time to upscale our operations and prove our expertise in other segments of the real estate market. Grozavești area is transforming, shaping a new office district of the city, so it was only natural for us to choose this region for our first mixed use project in Romania. It will include a generous surface dedicated to modern office spaces, with the highest standard of design and technology", stated Mindaugas Valuckas, CEO of Hanner Holding.
Locally, Hanner has invested over EUR 60 million for the development of three residential projects: The Park, Carol Park Residence and City Center.
Globally, the company has developed seven office projects totalizing over 150,000 sqm, out of which 50,000 are to be delivered in the near future.
The developer has projects in countries such as Lithuania, Latvia, Russia, Ukraine, Belarus and Romania and is looking to invest in Germany and Great Britain. (source: business-review.eu)