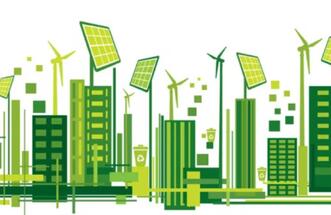 The five most used hybrid work modes require more attention to some details such as: meeting space, the need to reconnect with colleagues by creating more generous social spaces, a more relaxing office environment obtained both by designing new office space as well as the existence of green spaces inside and outside buildings.
In the real estate field, there is already a constant concern for sustainability - energy efficient buildings, with geothermal systems included to cool / heat the whole building, or offices with as much natural light as possible, among others, with indicators such as BREEAM (Building Research Establishment Environmental Assessment Method) or LEED (Leadership in Energy and Environmental Design) which certifies both the sustainability of building construction and the way equipment is maintained to ensure the comfort of tenants, reduce health risks and reduce operating costs and thus the CO2 footprint.
After a long period in which social interactions were low and team cohesion suffered, the facilities offered by the new business parks in Bucharest that offer green areas in the inner courtyard or on the generous terraces are additional reasons to encourage the return to office of employees.
At the same time, new concepts emerged, such as forest bathing, which means storing all the olfactory experience around you when you are in a forest, smelling flowers, feeling the wind, hearing the trills of birds, tasting berries, or public wellness spaces, created inside buildings reminiscent of well-being, breaks and nature, possibly even with an additional exit to the outside environment, in a park area or green space.
"Some of the benefits of green spaces in the vicinity of offices are walks and relaxation, which help employees to really enjoy the breaks during the program and to spend time together even after the program by walking or participating in various sports that can help increase team cohesion. This need for nature closer to each of us is becoming more and more present in the requirements of employees after 2 years of health restrictions and implicitly in the requirements of companies looking to rent new office space during this period ", says Alexandru Petrescu, Managing Partner at ESOP Consulting.