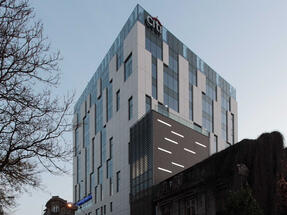 GLL, the owner of the office building Charles de Gaulle Plaza in Bucharest, returned on the Romanian market after nearly ten years, with two acquisition of nearly EUR 120 million - Floreasca Park andVictoria Center.
Victoria Center, situated on Calea Victoriei, has 8,256 sq. m rentable area and was built in 2009. The building's tenants include Aon, Citigroup, AIG, JLL, Starbuks.
Bluehouse owns the office buildings Olympia Tower and Astoria Center and the space of the former Eva store on Magheru Blvd. in Bucharest, rented to Mega Image.
GLL is 19 pct. owned by the insurance group Generali and manages assets exceeding EUR 5 billion worldwide. On the Romanian market, the fund's activity was limited after 2006, the year when it took over the building Charlles de Gaulle Plaza. (source: profit.ro)