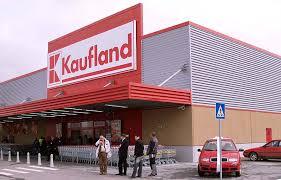 Construction work has already kicked off, and the unit could be opened at the beginning of next year, according to sources close to the company, quoted by Economica.net.
The new store will have a sales area of 4,000 sqm and a 300 sqm commercial gallery, and will be built near Carrefour Orhideea, which is the second-largest hypermarket in Bucharest.
It is not the first time the two retailers open stores which are located very close to each other. Last year, French retailer Carrefour opened a unit in the Vulcan retail park, which already had a Kaufland hypermarket. The new Carrefour store in Mega Mall shopping center in Bucharest also sits near a Kaufland store.
Kaufland is Romania's largest retailer by sales, with a EUR 1.8 billion. In 2014, the retailer launched 13 new hypermarkets and became the first big store chain with over 100 units in Romania. (source: Romania-insider.com)