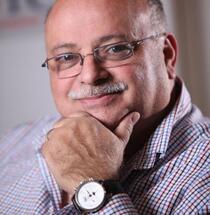 Galon reached a portfolio of nearly EUR 90 million residential projects through his company Real-Sol, specialized in real estate investments management. Moreover, Galn took over the management of the real estate projects owned by Willbrook group in Bucharest, Platinum Business and Convention Center and Oxford Gardens, whose performance got better in the last months.
"The occupancy rate of Platinum is 35 pct., in the last two months we reached an occupied area from 9,000 sq. m to 13,000 sq. m.", Galon said. The residential project also increased its occupancy rate.
Plantinum Business and Convention Center, situated near DN1, and Oxford Gardens near the American School in Pipera are the main projects developed by Willbrook in Romania. The company also developed the controversial office building Cathedral Plaza, near the Catholic Archdiocese in Bucharest. All these projects were developed under the leadership of Daianei Voicu, former director of Willbrook Romania.
Asked about the office market in Bucharest, Galon said that it was overloaded, and, in order to occupy their buildings, the developers were stealing clients from older buildings.
"The developers offer big rent reductions, thus the tenants are paying less every month. The tenants are making the market rules. The overloading creates problems for projects which are not in central areas although they offer similar or even better conditions. On the other hand, we see a growing interest of the companies for other zones, not only for Floreasca or Barbu Văcărescu, due to the congestion of those parts of Bucharest", Galon explained. In his opinion, more the central areas are busier, more the projects in other zones will be targeted.
Regarding the residential market, Galon considers that the VAT drop from 24 ct. to 20 pct. in 2016, as well as the increase to 450,000 lei of the limit for which it is applied 5 pct VAT at residential purchases are measures encouraging the market.  On the other hand, he appreciates that on the background of these measures, the developers will be tempted to increase the prices, but the banks' precaution in granting loans will cut their enthusiasm.
Galon, one of the most experienced real estate developers on the local market, has developed within GTC, office, commercial and residential projects evaluated at nearly EUR 400-500 million. (Source: profit.ro)